#PowerOfRespect
Let's protect the sport we love
Respect is the best way to protect the sport we love, together. That's respect for yourself, for others, and for the rules.
Ahead of the World Athletics Championships Budapest 23, we are inviting athletes, athletes' support personnel and the athletics community to participate in the #PowerOfRespect campaign.         

The aim of the campaign is to inspire conversation and the right behaviours among our community at every level from elite to grassroots. Your participation can also inspire those who look up to you! 
👊 We visualise the message through the universal symbol of the fist bump. Because whatever your nationality, this action is never lost in translation.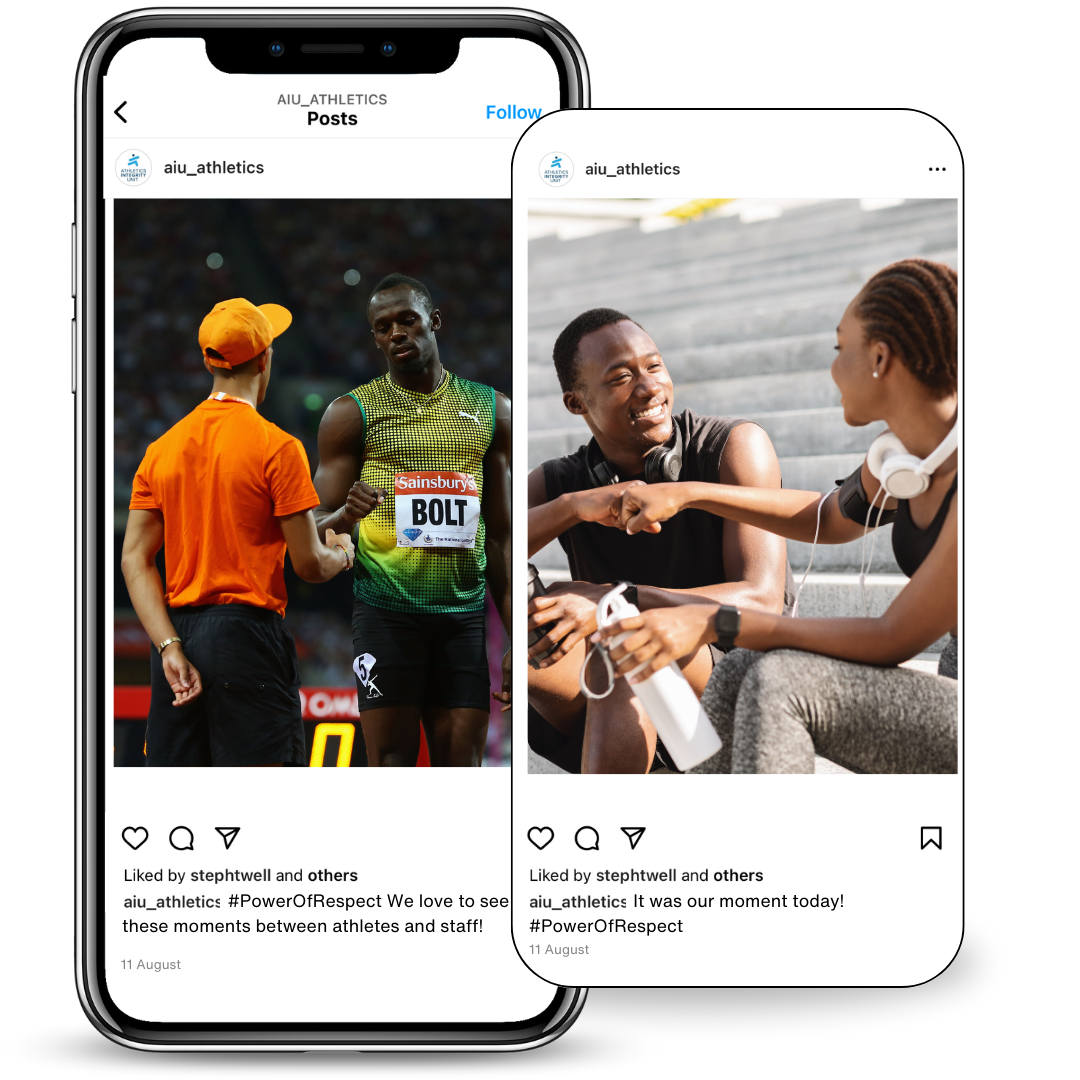 HOW YOU CAN PARTICIPATE
ONLINE FROM WHEREVER YOU ARE
📱 Share a photo of your favourite #PowerOfRespect moment on social media. It can be personal, or an act of other athlete, coach, or other member of our athletics community. Use the hashtag and tag @aiu_athletics. Ask your audience to participate too!  
📱 Share a photo or video fist bumping someone else in the athletics community using the hashtag and tag your friends. 
AT WORLD ATHLETICS CHAMPIONSHIPS BUDAPEST 23 
🏟️ Visit the Athletics Integrity Hub in the team hotels. Join your peers and the AIU in conversations about respect and protecting the sport, we love.  
The Hub is also a place to connect, learn, and share. We encourage all athletes and athlete support personnel to drop by at the Hub. Of course we do have some goodies for you to take away as souvenirs. 
Celebrate Moments of respect
We will keep sharing our favourite moments of respect here, stay tuned!